If the idea of a long, lazy summer bores you senseless, we are here to help. Our round-up of high-impact, high-octane activities is guaranteed to give a shock to the system. So whether you dream of plunging into the ocean or are after some high-altitude excitement, give yourself a thrill with one of these great adventures.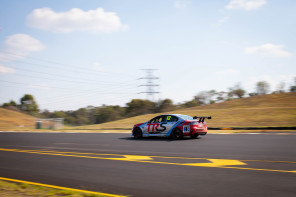 Speed it up
If you're a pedal-to-the-metal type, take one of these ideas for a spin.
Instead of watching the V8 cars, why not take the wheel yourself? Plenty of raceways around Australia, including Queensland Raceway outside Brisbane, offer special sessions that let you experience the rush for yourself.
If two wheels are more your style, try one of the Harley Davidson sightseeing tours on offer around the country. Sydney's Easy Rider motorbike tours offers itineraries taking in sights such as Bondi Beach and the Harbour Bridge.
If you've always wondered how it feels to drive like James Bond-style, Melbourne's Sandown Raceway lets you find out with their stunt driving school.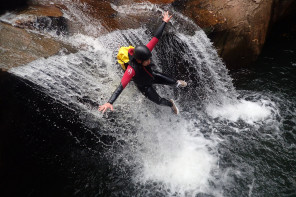 Take it higher
Vertigo sufferers need not apply for these high-altitude experiences.
If you like abseiling, you'll love canyoning, a bush adventure that wraps climbing, swimming, abseiling and hiking into one great package. Top spots for this full-bore adventure include Tasmania's verdant Cradle Mountain wilderness.
You don't have to leave town to rise above it all: just as Sydney has the famous BridgeClimb, Brisbane now has the Story Bridge Adventure Climb, a chance to see the city from a different perspective.
Just like any other obstacle course, except it takes place on ropes strung through the treetops, Trees Adventure has five parks around the country, with zip-lining action also included in the high above the ground fun.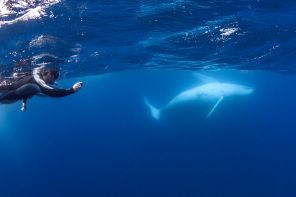 Get wet
Ready for an aquatic adventure? Try one of these on for size.
Kitesurfing may be the most fun you can have on the sea. You will need a lesson or two to learn the kite control that will have you gliding over the waves; fortunately, there are classes right around the country, including Kitesurfing Australia's schools at Noosa and the Whitsundays.
It's the changes of pace that make white water rafting such an exhilarating experience: the heart-pumping action of shooting the rapids alternating with stretches of peaceful paddling.
You know about snorkelling and scuba diving, but have you given an underwater scooter a go? With a speed of 5 kilometres per hour, these gadgets are a great way to see more of the underwater world.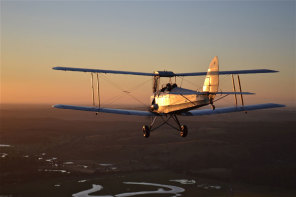 Fly high
Want to feel free as a bird? Try these aerial experiences.
Almost anywhere looks good when seen from the basket of a hot air balloon, but the view looking down on the Gold Coast, from the beaches to the mountains, is particularly special.
It doesn't get more retro than this: showing off acrobatic manoeuvres in a vintage Tigermoth biplane. And yes, you get to wear the leather flying helmet and the goggles.
You'll never experience anything like your first tandem skydive; and if you can do it with a stunning view beneath you, so much the better. As a location, the Great Ocean Road is hard to beat.
Browse a selection of summer experiences below.