Your heart is racing, you are slowly descending deeper and deeper into the water. A dark shadow passes over your head. You look up to see the belly of a shark passing overhead. It's every bit as awe-inspiring (and a little bit terrifying) as you imagined…
As with most bucket list items, diving with sharks can be a divisive topic. Some people can't wait to get up close and personal with these majestic creatures from the deep. Others would prefer to be as far away from them as possible.
For those who are feeling brave, we've pulled together a list of the best places you can dive with sharks across Australia.
If you'd rather not meet a shark face to face in the ocean, you can always jump in the tank at the aquarium for a closer look!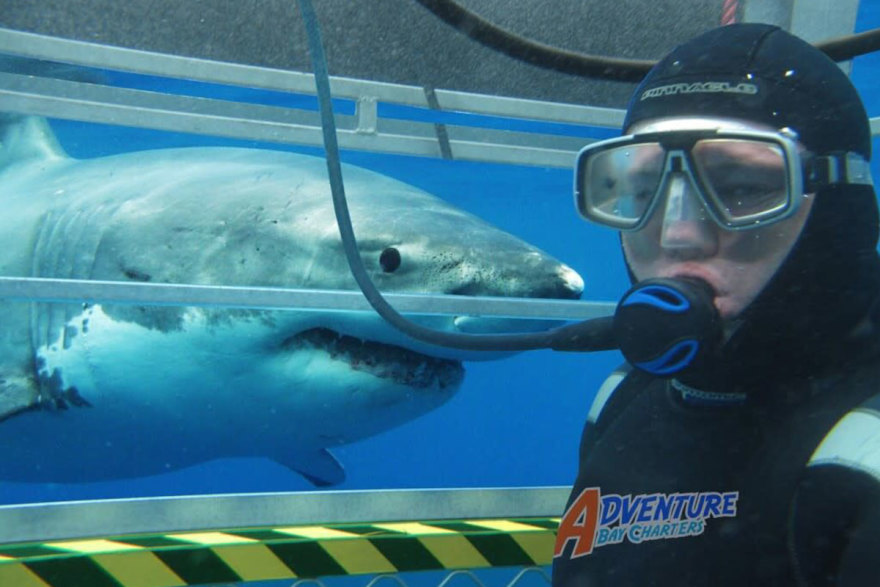 Port Lincoln, South Australia
Port Lincoln is the mecca for shark diving, especially when it comes to great whites. Let's be honest, if you're going to dive with sharks, you may as well go all out and a white pointer off the list to begin with. All the action happens in the Neptune Islands, off the coast of Port Lincoln. If you're keen to see what all the fuss is about but would like a little more than a cage between you and a great white, you can try out the aqua sub, a glass viewing area with 360-degree views underwater.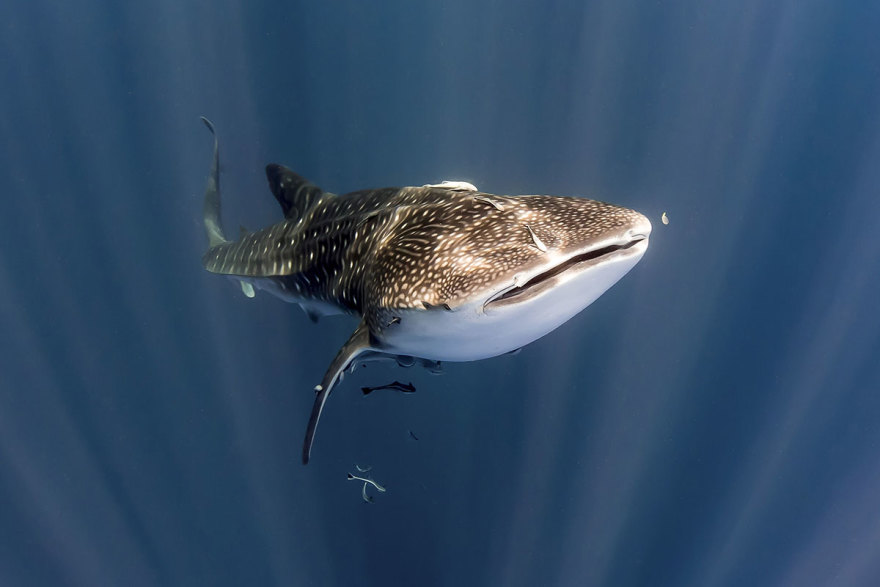 Ningaloo Reef, Western Australia
Swimming with whale sharks is a little less confronting than diving with great whites, thanks to their lack of teeth. Swimming alongside these gentle giants is a truly incredible experience. The first time I dove in the water with one, I was so taken aback at the sheer size of the shark I forgot to swim along with it and simply watched its three-metre body pass me by! I then had to kick very fast to keep up! If you are headed to Exmouth, spending a day on Ningaloo Reef is a must. If you're lucky, you might see some other sharks out on the reef. There are plenty of tiger shark sightings. We were lucky enough to spot a leopard shark on our trip – not to mention manta rays, turtles and humpback whales!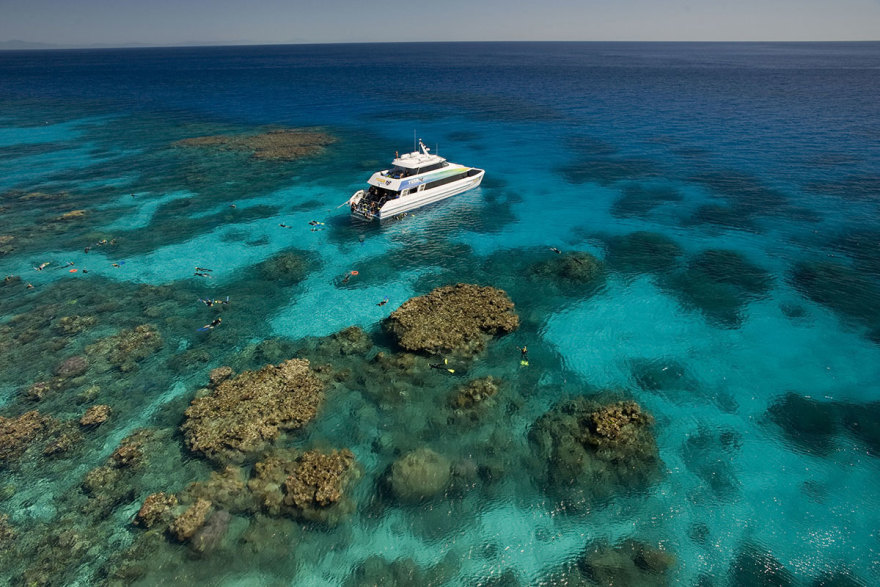 The Great Barrier Reef, Queensland
While you're unlikely to encounter many large sharks on the Great Barrier Reef, you might be lucky enough to see a black or white tip reef shark on a snorkelling tour. The other sharks you may see include grey whales reef sharks, leopard sharks and wobbegong sharks. Sharks aside, it's well worth diving or snorkelling on the Great Barrier Reef simply to say you've experienced one of the seven wonders of the natural world!
South West Rocks, New South Wales
If you've always wanted to dive with grey nurse sharks, you can find them all year round at South West Rocks. The Fish Rock cave dive is one of the most famous dive spots in Australia.
Julian Rocks, New South Wales
Here's another excuse to start planning your next trip to Byron Bay! Julian Rocks, located just off the coast of Byron is a hot spot for grey nurse sharks. It's a wonderful dive site and a great place to see a range of marine life including dolphins and whales! Once you've finished diving you can learn to surf at The Pass or Wategos Beach.
Lord Howe Island, New South Wales
There are over 60 dive sites on Lord Howe Island so chances are you'll run into a shark or two. You'll find plenty of Galapagos Whaler sharks at Ball's Pyramid, the island's most famous dive spot.