This month's adventure took me to out Bankstown Airport for a flight experience like other – an aerobatic stunt plane ride over Sydney. When I found out I'd be seeing Sydney from upside down and experiencing exhilarating manoeuvres such as loops, barrel rolls and wingovers in a small aircraft, I was excited but also not quite sure what I was getting myself into…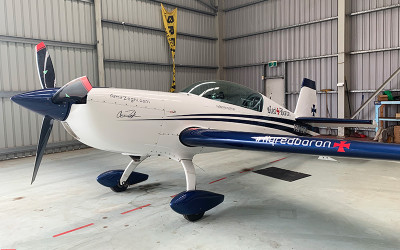 After gearing up in a flight suit, channelling my inner Tom Cruise in Top Gun, I met with the pilot, Amir, who told me that I would be taking on the most extreme level of flight after asking how strong my stomach was. The other levels are mild and intense. I was feeling pumped and excited to push my comfort zone, trying something entirely new and a little bit daring.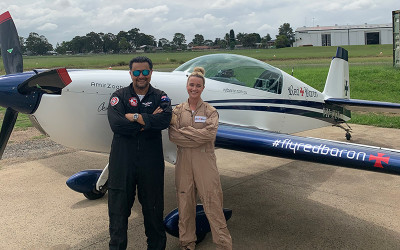 Out on the tarmac we snapped an Insta-worthy shot in front of the almighty Extra 330LX before he ran through a safety briefing and secured me tightly into my seat – the best seat in the house right at the front I must add.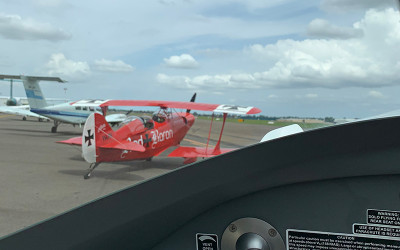 Several GoPros were secured to the aircraft, including one right in front of my noggin which was later to give my friends and colleagues a few laughs. And as a special treat, we had the Pitts Special biplane take off next to us so I could get a taste of their air combat formation experience.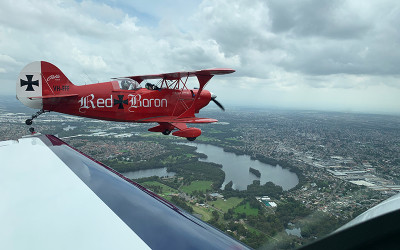 The engines roared and we raced down the runway taking off almost side-by-side. Up in the air, the pilots performed some impressive WW2-style dogfighting manoeuvres before we broke away to undertake some individual aerobatics.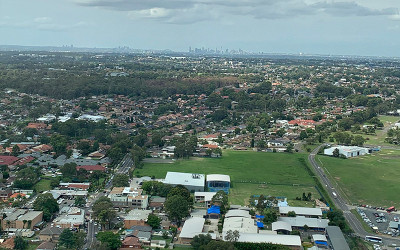 From here, the intensity was turned all the way up to 10 as Amir performed loops, spins, barrel rolls and more, talking me through each manoeuvre beforehand so I felt safe and comfortable. He started off more gently and we worked our way up in increasing G forces before we hit the maximum of 8G – what a feeling! After all of the heart-pumping fun we cruised back to the airport, getting a glimpse at the city in the distance and passing Sydney Motorsport Park.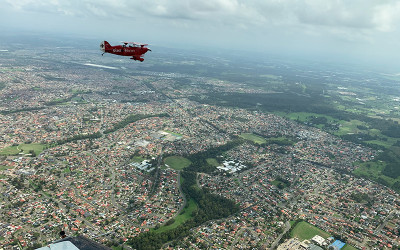 I would highly recommend this experience to any thrill seeker or someone looking to step outside of their comfort zone.
Shop the experience HERE.