There's no denying Christmas shopping isn't an activity everyone looks forward to, especially when you have to buy for every Tom, Dick and Harry in the family.
And nothing is worse than realising you can't find anything quite right for a friend or partner. But there are ways to make buying presents a breeze, especially if you know what you're after (and ideally if you can purchase the gifts from the comfort of your own home - and in your pyjamas!). So listen up and pay attention. We're about to let you in on the secrets to picking the right gift, the first time, every time…
STALK ON SOCIAL
If you were buying for Maria von Trapp then you'd be set – you can get bright copper kettles and warm woollen mittens almost anywhere. But if you're less confident about your loved one's favourite things, then look for hints online. All you have to do is simply take a look at their Facebook, Instagram or Pinterest accounts. Check their latest status updates and what they've liked and/or pinned to get some hints into what they'd love to receive. TV shows, movies, singers/bands and hobbies should be easy enough to find.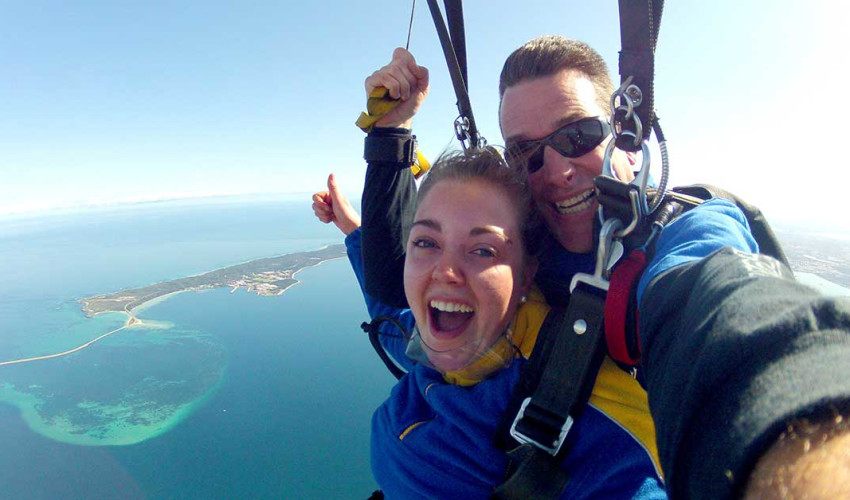 You want them to enjoy their gift this much!
Talk around the subject of gifts, but never directly ask questions about what they want. Our personal trick is to start talking about what you want for Christmas (or what you don't want) and that way it gets the conversation going. Usually the more you divulge, the more they'll tell in return. This should be one of your last resorts – they'll let their opinions flow and you can gauge what they would/wouldn't like when suggesting presents for a "friend". The drawback of this is when you give it to them – they'll remember telling you their opinion about it so they won't be as surprised.
FOCUS ON THEIR PASSIONS
What was their new year's resolution? What have they always wanted to do? Are there any fears they'd like to conquer? Christmas is the perfect time to push some boundaries and give them a gift or experience that will excite, challenge or scare them (in the best possible way!). The most valuable presents don't always come from a store or fit in a gift-wrapped box. If you get them a gift that you can do together – then what you're really giving them is quality time. And just quietly, that means you get a gift too! It's a win-win!