An experience is the perfect way to show your appreciation and shower your mum with love this Mother's Day. We've even done the hard work for you and rallied up some of the most loved Mother's Day gifts as reviewed by our customers so you can be confident that your mum will love it too – and it gets better! With 5 years' validity, there's plenty of time to enjoy.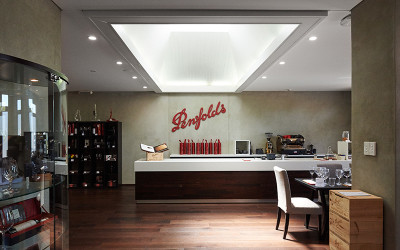 SA: Penfolds make your own blend wine making experience for two

'This was a Mother's Day gift which I used on my partners birthday. We both absolutely loved the experience, learnt so much in a fun environment and Emily was a fantastic host! We would love to do it again with the family,' Jan, Adelaide, 11/11/2019.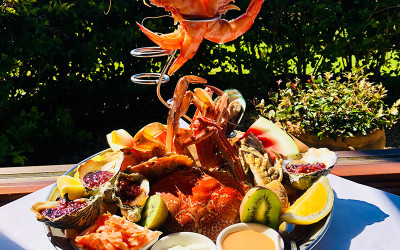 QLD: 2 course steak and seafood experience for two
'This was a Mother's Day gift. The Terrace at Maleny offers great food. We were given a lovely table where we could take in the sweeping views. Service was professional and friendly and we were made to feel very special. Highly recommended,' Lynn, Sunshine Coast, 07/26/2019.
NSW: 2 course vineyard lunch with sparkling for two
'Last month, I enjoyed an exquisite lunch with my mum at Amanda's on the Edge restaurant during our stay in the Hunter Valley. Overlooking the gorgeous vineyard, we sipped on bubbles and were treated to an impressive 2 course a la carte menu showcasing local seasonal produce. Because the menu was just too good to pick one dish, we decided to share! We had the scallops and prawns to start followed by the lamb rump and barramundi for mains and could not fault it. I highly recommend it as a Mother's Day gift,' Brittany, Sydney, 24/04/20.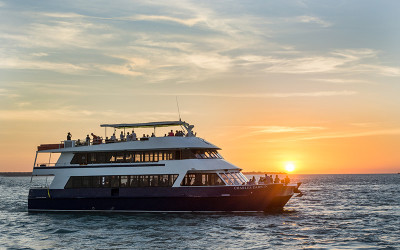 NT: Sunset dinner cruise with sparkling for two
'This cruise is definitely a must try for anyone in Darwin. Romantic for a couple and would be an awesome birthday/mothers day gift. The food is excellent with an all you can eat buffet. The staff are polite and brilliant at what they do and cannot be complimented enough! Definitely going again!,' Nathan, Darwin, 05/17/2019 .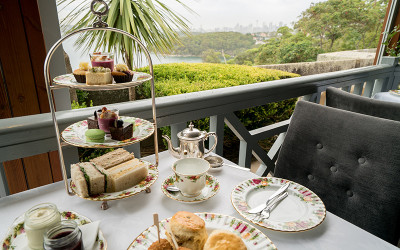 NSW: Gunners' Barracks sparkling high tea for two
'A fabulous Mother's Day gift. What a lovely way to spend a relaxing morning. The food was delicious and the view breathtaking. Very friendly and polite staff who made the experience memorable,' Annarita, Sydney, 10/28/2019.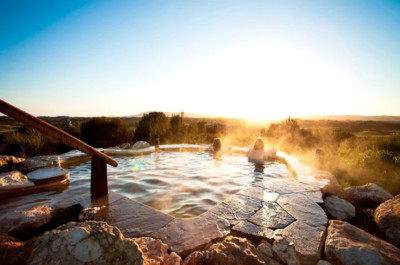 VIC: Luxury getaway with breakfast and hot springs for two
'I finally got around to booking the luxury escape my husband bought me last year for Mother's Day and it didn't disappoint. The Staff and service at the Flinders Hotel were friendly and accommodating with everything from the room accommodation, drinks at the bar and a wonderful dinner at The Deck. This was followed by a few hours at the Hot Springs which was very enjoyable and relaxing. Would highly recommend an overnight stay and a day out on the peninsula, would definitely return,' Melanie, Melbourne, 03/25/2019.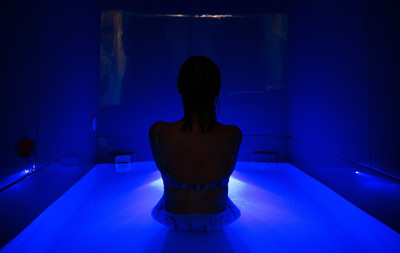 NSW: Floatation, salt therapy and detoxing sauna package
'Last Friday I took the day off to use my lovely voucher for a Floatation, Salt Therapy and Detoxing Sauna Package (a Mother's Day gift from hubby). From the moment I walked through the door, I was hit with a wonderful relaxing feel about the place. Calm music, a lovely scent in the air and warmly greeted at the door. First stop was the Salt Therapy – I laid back in my reclining chair, closed my eyes and started drifting off to begin my relaxing journey. Before I knew it, there was a knock on the door and it was time for my Detoxing Sauna. I loved how I had a whole room to myself. I could comfortably get undressed and enjoy my time in the sauna. I was so worried about being too hot, but it wasn't the case. Again before I knew it, it was time for my Floatation session. I was a little nervous about how it would go – but again, a whole room to myself with my own shower. The float room is a beautiful calming space and I was even brave enough to turn off all the lights and just let myself float away. Then a refreshing shower and suddenly I was back in reception and 3 hrs had someone flown by. I went home and told my husband this was by far the best gift he'd ever given me! And please get me another voucher again soon,' Brenda, Sydney, 08/06/2019.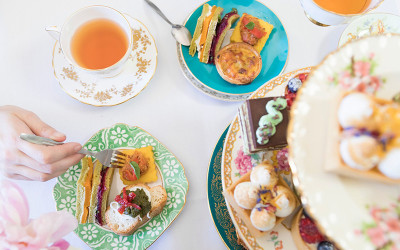 VIC: Delicious high tea with champagne and tea gifts for two
'I took my mother and grandmother for a belated Mother's Day treat and Mary Eats Cake did not disappoint. Everything was delicious, the venue was beautiful and the service was great! Would highly recommend!' Shae-Lee, Melbourne, 06/16/2019.
WA: Fremantle lunch cruise with drink
'Our lunch cruise was a Mother's day present from my kids. It was such a nice day, the service was great and the food even better,' Pat, Perth, 05/12/2019.