Planning a trip to the Mornington Peninsula? From hot springs to wine tastings there's loads to see and do in this region of Victoria. Thinking of visiting a winery? You might be interested in this recent customer review from Jonathan.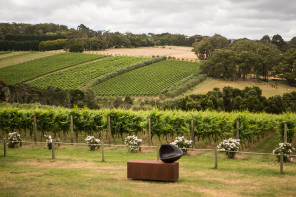 "This was a birthday gift to remember: and for all the right reasons! When my family organised, through RedBalloon, a guided wine tasting with lunch at Montalto Vineyard & Winery, my partner and I were delighted.
"We looked forward to a drive down to the Peninsula and some time-out from our busy lives in Melbourne. And we weren't disappointed. It ended up being one of the most enjoyable outings we have had together.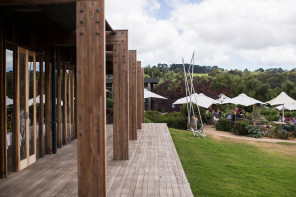 "The experience began with a wine tasting. A good sample of Montalto wines were poured for us, and as we are not wine connoisseurs by any stretch, our guide carefully explained and patiently answered our questions so that we could appreciate each sip. And this all took place in a cosy room overlooking the very vineyards from which the wines were made.
"Next, we were escorted to our table in the Piazza Cafe downstairs for our Feed Me lunch. I must say that I was expecting a simple meal! How wrong was I! We were treated to an amazing range of dishes, beautifully presented, generous in portions and using produce grown in the Montalto gardens. Our waiter cheerfully looked after us and was aware of our needs. It was the perfect meal from start to finish.
"We then headed outside, past the families and groups picnicking on the lawns and made our way to the sculpture garden walk. We strolled happily alongside the verdant vines in their neat rows, visited an enchanting lake and wandered through a native forest, all the while stopping at sculptures and enjoying the scenery. It was a great finish to the day.  We felt very grateful that my children had organised this wonderful RedBalloon experience and I have been raving about it ever since to my friends and colleagues!" Jonathan, 02/01/19.
In the mood to treat yourself or someone special to a similar experience? Book below.