Always wondered what it's like to cut loose on the race track in a V8 race car? Our customer Dean spills the beans on what you can expect once you're behind the wheel…
"Outstanding experience. Exhilarating and adrenalin filled and I just loved it. If you have a love for anything that goes fast this is for you. Just had a ball.
"I sped up the wait time on the day by choosing the vehicle (Ford or Holden) by looking at the line ahead of me. I reckon I saved about an hour's wait time by just getting in a car as opposed to being brand loyal. They all go fast!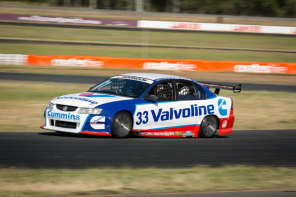 "I have heard that some instructors tell you what to do all the time while in the car but I think that depends on the instructor and the driver experience/competence. My instructor told me what to do the first lap (understandable) and then just let me know if I could overtake or if someone was coming up behind us the rest of the time.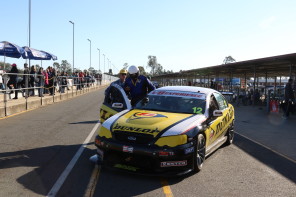 "Overall, I drove as hard as I possibly could to the point of locking the wheels up into corners and back wheels slipping as accelerating out of corners and the instructor didn't say anything. I just applied all the principles they explained at the start and then a heck of a lot of accelerator and they were happy to sit back and hold on. Thanks so much!" Dean, 13/01/19.
Book your own driving experience below.