Is swimming with dolphins on your bucket list? According to our customer Anna, you should probably make it happen asap!
"This was an absolutely brilliant day. The seals were legendary and we were lucky enough to have a swim with dolphins. There were also other water activities we were able to do as an added bonus.
"The tour and boat itself is way more relaxed and has a more casual, personal vibe than some of the other similar experiences we've done, and a much smaller group than a lot of others.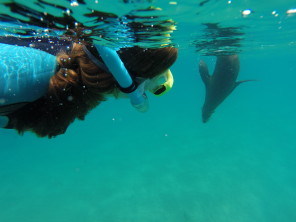 "The crew were diligent and helpful, really committed to the welfare of the dolphins and seals and passionate about the bay. They were positive and fun and kept close eye on the wellbeing of all guests.
"We didn't mind that they went over the basics of snorkelling, wetsuits, water safety etc. as there were some inexperienced people on our tour." Anna, 13/01/19.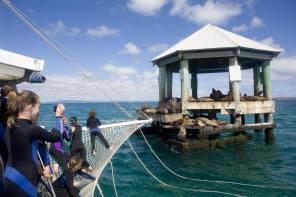 What are you waiting for? Make a splash and book your dolphin swim below!