RedBalloon voucher options for your business.
RedBalloon is here to support businesses to reward and recognise their staff and clients. With a variety of options ranging from instant evouchers through to bespoke solutions, we can cater for all of your gifting requirements. If any of the below don't quite fit, please call us on 02 8755 0089 to further discuss how we can enhance that special moment of gifting.
To order any of the below options get in touch with our corporate team here or email forbusiness@redballoon.com.au.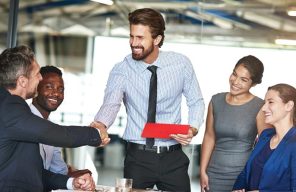 Branded Gift Vouchers
RedBalloon offers your business the ability to co-brand vouchers via the inclusion of your company logo. Experiences are the most memorable of all gifts, and what better way to enhance that memorability than by ensuring your business is front of mind when the recipient looks at their voucher. With further personalisation available by including recipient names, a message up of to 300 characters, and a from name, you can be sure that the recipient will never forget where this amazing experience came from. The final touch is the RedBalloon gift envelope. This high quality sleeve gives the voucher a touch of class, and adds to that moment of surprise as the recipient opens it up to reveal the voucher within.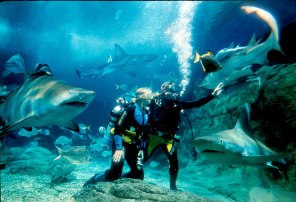 Evouchers
The beauty of RedBalloon evouchers is their turnaround time and ease of dissemination. We can work with you to generate these voucher types within minutes of payment, and have them sent as PDF attachments, or as a list of URLs. We can even send them direct to the email of the lucky recipients. With the same personalisation options offered on printed branded gift vouchers, these are the perfect solution for those who have urgent requirements. Imagine being able to just hand us a list of recipients and their respective email addresses, your personalisation requirements, and we take care of the rest! With reduced paper waste and everything being digital, this is also the option of choice for the environmentally-conscious.
Bespoke Gift Cards
In addition to the off-the-shelf gifting options, we offer bespoke gift card solutions for those more significant gifting occasions. In 2018 NHP Electrical Engineering Products celebrated their 50th anniversary. They were looking for something with more Wow factor. Enter the bespoke gift card solutions team! With a turnaround time of 3-4 weeks, RedBalloon can help design and print custom gift cards featuring your brand and desired colour-scheme. What better way to truly celebrate your brand and whatever momentous occasion you have coming up, than with a unique gifting option like this. These credit card sized gift cards offer an alternative to the norm, and will ensure that your brand is truly the feature of the gift.